...We're Here To Keep You There
Now you can easily pay your bill through our secure patient portal. For any questions about our products or services, we encourage you to contact us today!
Did you know that approximately 45 million Americans have sleep disordered breathing, the most common condition being obstructive sleep apnea (OSA)? Hometown Healthcare is proud of our best-in-class treatment program for sleep apnea. We set up more patients on CPAP and Bi-Level devices than any other company in the greater Capital Region.
We combine high-tech equipment with a high-touch approach to help you succeed with your prescription's treatment plan. Every one of the PAP devices we dispense comes equipped with "life of the machine" cellular data connectivity. This data uploads to our cloud daily and includes information like usage time, mask leak, apnea-hypopnea index, and other helpful metrics that prompt us to proactively get involved when you need help. We don't just have the data. We take ACTION with the data.
As a result, patients in the Hometown family are significantly more likely to be adherent on their PAP device compared to those dispensed by other companies. In fact, our compliance rates are approximately 50% higher than the national average. Let our experts help you get the good night's sleep you deserve. Your mind and body will thank you!
Start Your Sleep Therapy Journey
Regularly replenishing your sleep supplies is critical for keeping your therapy as clean and effective as possible! Have you ever wondered how often you need to replace your supplies?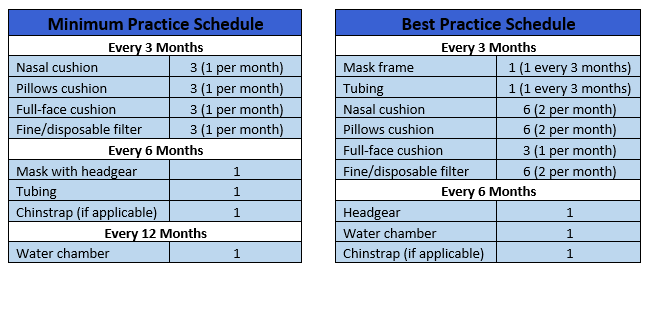 At Hometown Healthcare, we are passionate about equipping our home oxygen patients with unlimited, lightweight portability. Thousands of patients in the greater capital have experienced greater quality of life, freedom, and independence as a result of the convenient oxygen modalities we dispense.
Efficient Equipment Delivery & Setup
When we receive new home oxygen or oximetry referral from a physician group, we make a same-day welcome call and delivery your therapy that day! We understand the need for speed when it comes to new respiratory referrals. Our registered respiratory therapists fit each patient with the right oxygen equipment for their needs. Hometown Healthcare also offers 24-hour service for all life-dependent equipment, which includes oxygen.
***UPDATE***
After several decades of serving the medication needs of Capital Area families, the owners of Hometown Healthcare / Watervliet Pharmacy LLC elected to pass on the pharmacy business to CDPHP Incorporated. There will be a seamless transition and pharmacy customers can expect continued service excellence under the new ownership.
The previous owners of the pharmacy who have retained the remainder of the business (the home respiratory and sleep therapy business who's website you are now visiting) operate out of Clifton Park and continue to thrive, serving families throughout the greater Capital Area and beyond.
If you are visiting this page in an attempt to contact the pharmacy under it's new ownership, please click the link below.
If you have any questions about our products and services or would like to speak to one of our experts, we invite you to reach out to us today! We're happy to help.